Marquee and Havilah Gardens
This provides 200sqm of undercover area within our gardens. There's enough room to comfortably sit 100 guests at a formal dinner setting together with Ceremony area. Or if a Cocktail feel is more your vibe then the Marquee seamlessly opens out onto the Havilah Gardens.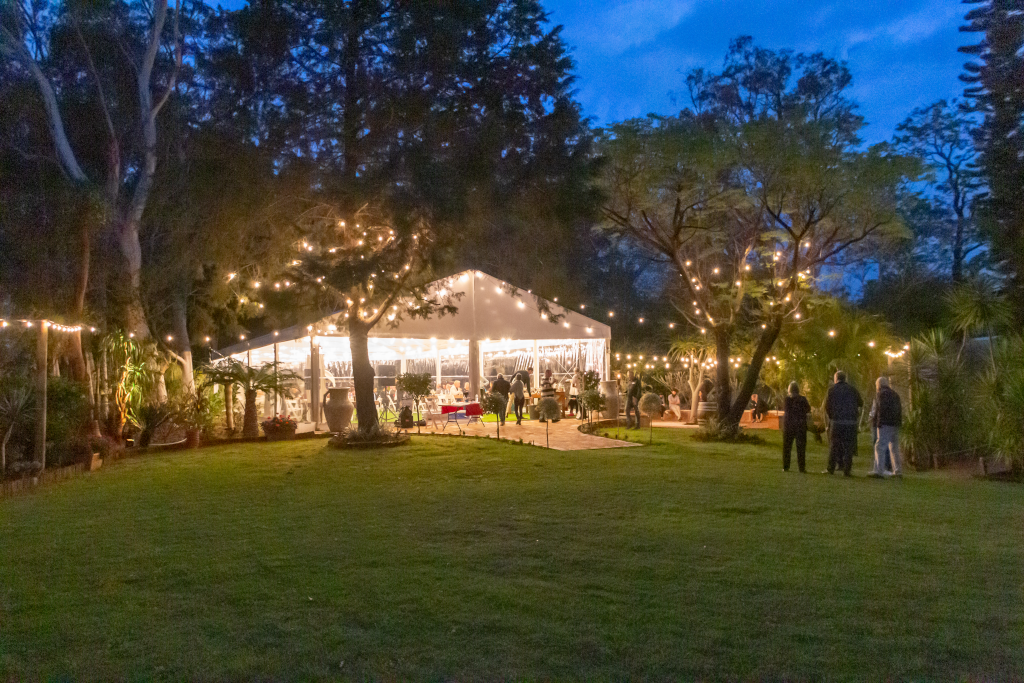 Rothwood's new Marquee and Havilah gardens are a game changer for Rothwood. We always new being a garden wedding venue we were in the lap of the Gods with the weather, as this is one thing which unfortunately was out of our control. So what we did was to try and come up with a plan B. The marquee was supposed to give us a back up plan if the weather was inclement. But as the gardens started taking shape and the landscaping progressed it soon became clear that this was now the main focus of our weddings. Especially for the reception. Couples, still have a variety of areas throughout the gardens where they can have their Ceremony but most have chosen to use the Marquee for the Reception part of their wedding.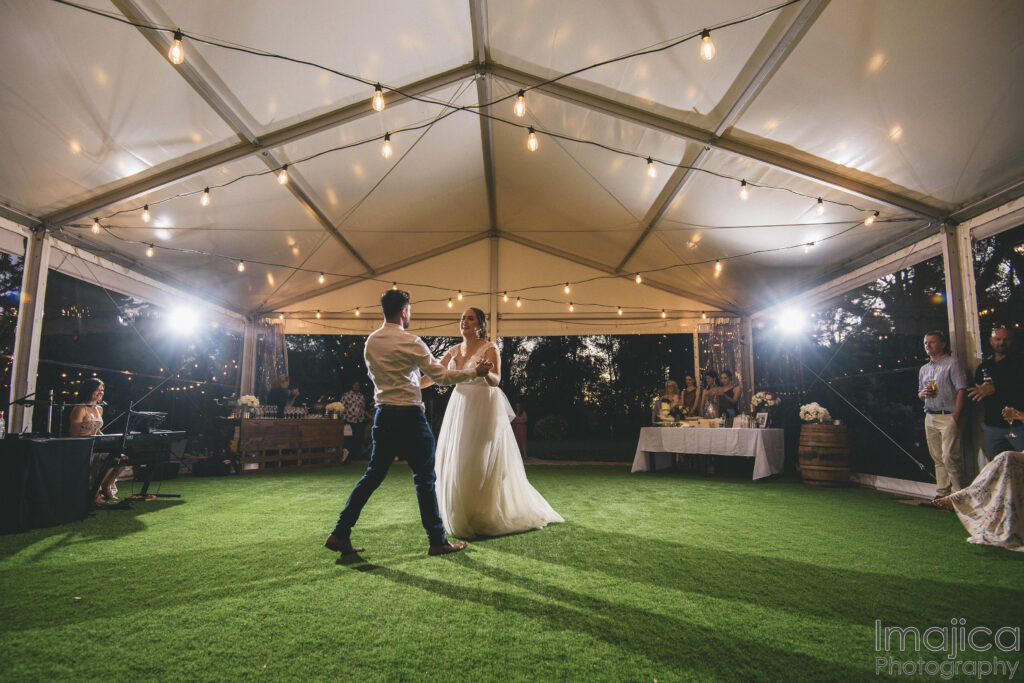 As we were a very seasonal business before the construction of the Marquee because of the said weather. We're now able to hold functions and events all year around. We've even purchased 4 gas heaters which can go inside the space and create a warmer environment. On a chilly day or night the Marquee holds the warmth of the day inside, and conversely on a hot day provides shade and we just open up the back walls to allow a breeze to flow through.