Pool and BBQ
Our pool and BBQ area is great for those guests who wish to make their wedding more of an occasion by staying with us the weekend or even longer. It's a great space right next to the Homestead for convenience to the rooms and kitchen.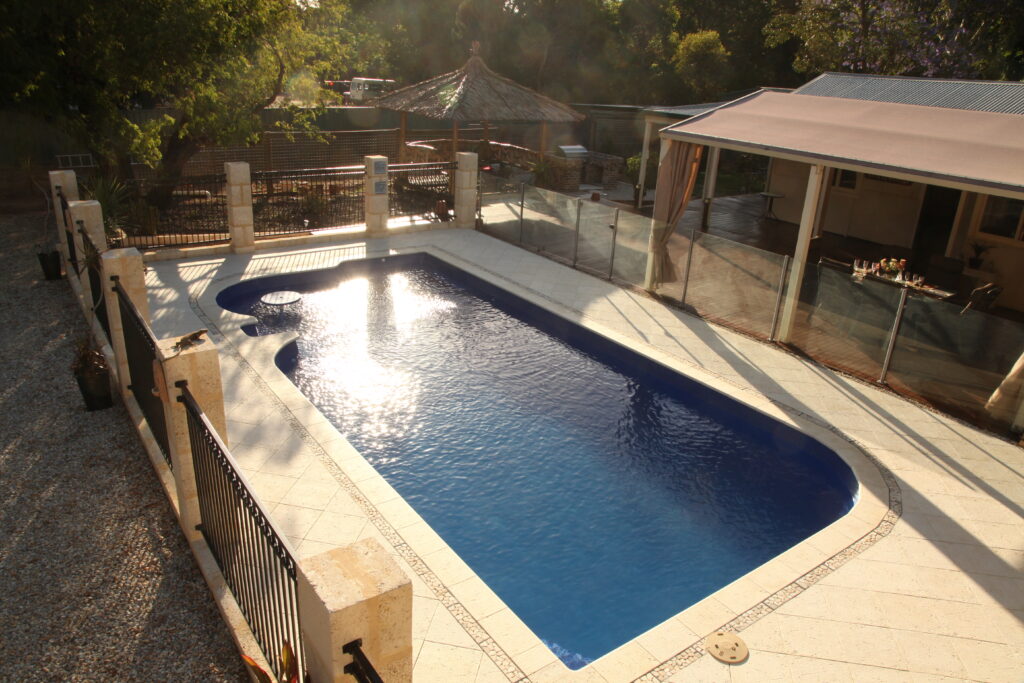 The pool really comes into it's own on those barmy summer days. Either the day before your wedding or to relax by with your loved ones the day after. Having a few drinks listening to some tunes. One thing we should note is that the pool should not be used by guests attending your wedding on your wedding day. Unfortunately this is a very strict rule and of course it should go without saying children should be supervised at all times.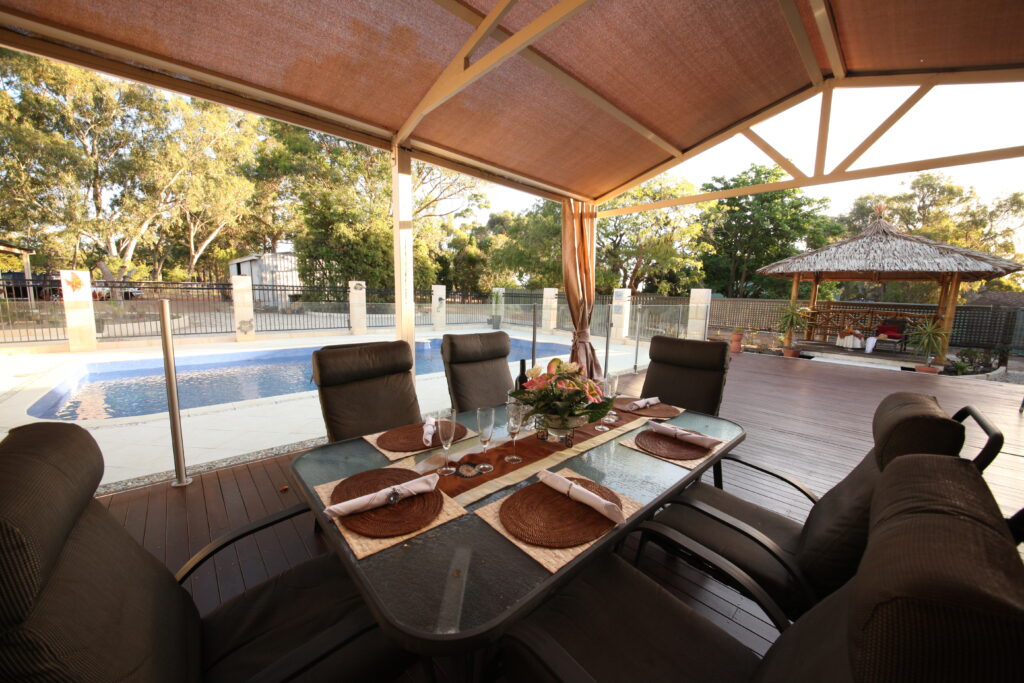 The Great Ozzie BBQ is very popular on these days too. Get the designated BBQ expert in your family to work their magic. Simple, fun and everyone loves a Barby.